WordPress Store Blog
Volusion does not ship with a built in blog and you cannot install Wordpress on your Volusion site. However, you can create a sub domain for example, blog.mystore.com and install Wordpress on this site. The advantage of this is that Google thinks your blog site is an external site and links from your blog to your Volusion store are regarded as inbound links that will help with SEO ranking of your Volusion store.
We create a WordPress blog that blends in with with your store to give a seamless shopping experience for your customers. We can keep your homepage updated with your latest blog to make it much more engaging for your customers.
For example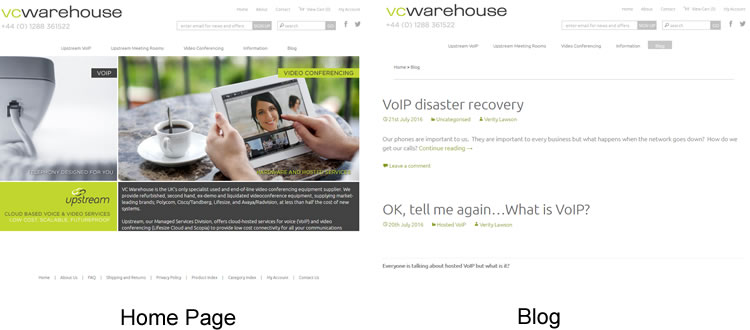 Contact Us
Please contact us to discuss your Volusion Requirements
T / 01234 271 555
E /
sales@krwebs.co.uk
Volusion Services