Custom SQL Reports
Understanding how your store is performing is important to your business. For example, what are your top performing products? What are your profit margins?
Volusion has a built in reporting system and only offers a few pre-configured reports.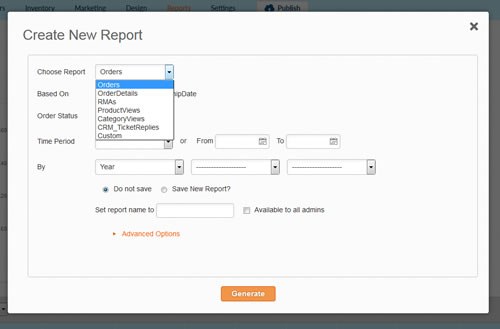 To create a custom report that gives you the information you require a detailed knowledge of the SQL programming language is required. Using our detailed knowledge of SQL programming we can create custom reports to your requrements.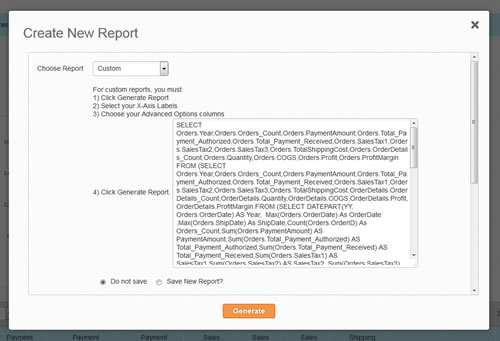 Depending on the type of report you require another approach is to export the information from Volusion into a secondary database and create the report using this information. Once we understand the information you need from the reports we can advise on the best solution.
Contact Us
Please contact us to discuss your Volusion Requirements
T / 01462 679452
E /
sales@krwebs.co.uk
Volusion Services