About Us - Volusion Experts
We are an approved Volusion Expert based in the UK and serving the global market place. Our team of Volusion developers who are experts in Volusion store design will help you to simplify the complexity of building and managing a professional e-commerce website.
With your ideas and our Volusion developer's relentless innovations, we help you to create a thriving online business with the industry's leading all in one ecommerce solution.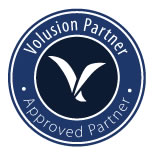 We are now working with Volusion as an approved partner to deliver Volusion design services to this e-commerce platform. We believe this is one of the most powerful and affordable solutions available in the market place today.
Volusion has been used by over 40.000 e-commerce entrepreneurs looking to sell online and has many features to ensure that your online shop is a success over the past 15 years.
As a successful volusion ecommerce development company our expertise will help you spend less time building and managing your Volusion store and more time fulfilling your orders.
Beyond the first project we undertake for you we aim to be your Volusion Expert of choice whenever you need help with your store in the future. We are experts in the following areas.
API Development that allow your store to connect and interact with 3rd party applications. For example, synchronising stock levels between your Volusion store and your inhouse stock control system.
Template Deign from a new responsive design to tweaking your existing design to your requirements.
Promoting your site with SEO. Google Merchant Centre integration and using the Volusion's built in marketing features. For example, sending out regular newsletters promoting you latest product and offers and using discount codes to promote sales.
Creating custom Reports so you can easily see how you your site is performing.
Migrating your site from another e-commerce platform with the minimal interruption to your online sales.
Unlocking the full protentional of Volusion. On the surface the admin pages offer an easy set functions to manage your store. For example, uploading new products and processing orders, but there are a lot of features that many store owners are not using. We can help you unleash the full power of the program to help you increases your sales.